Beam 5 for glassybaby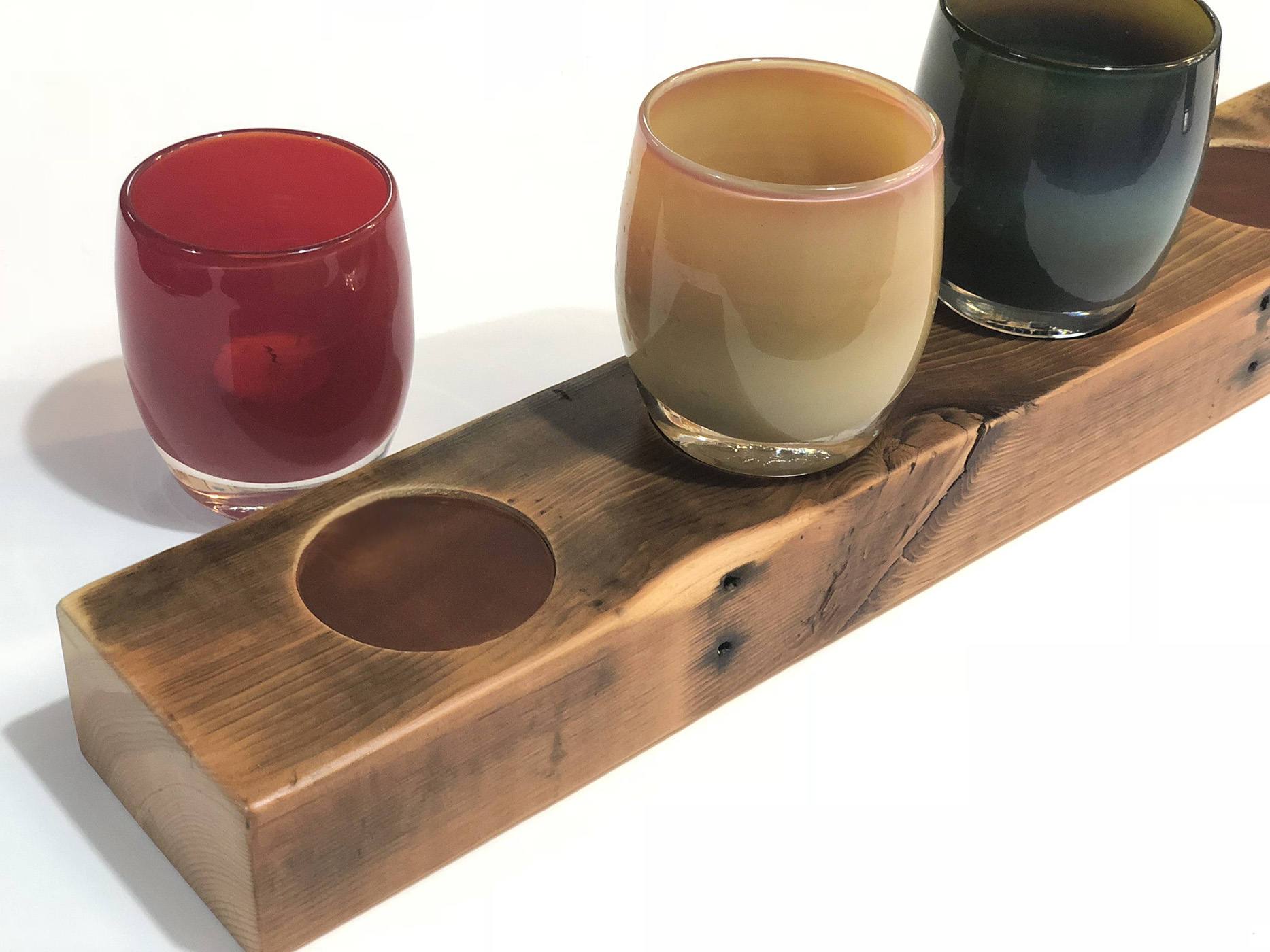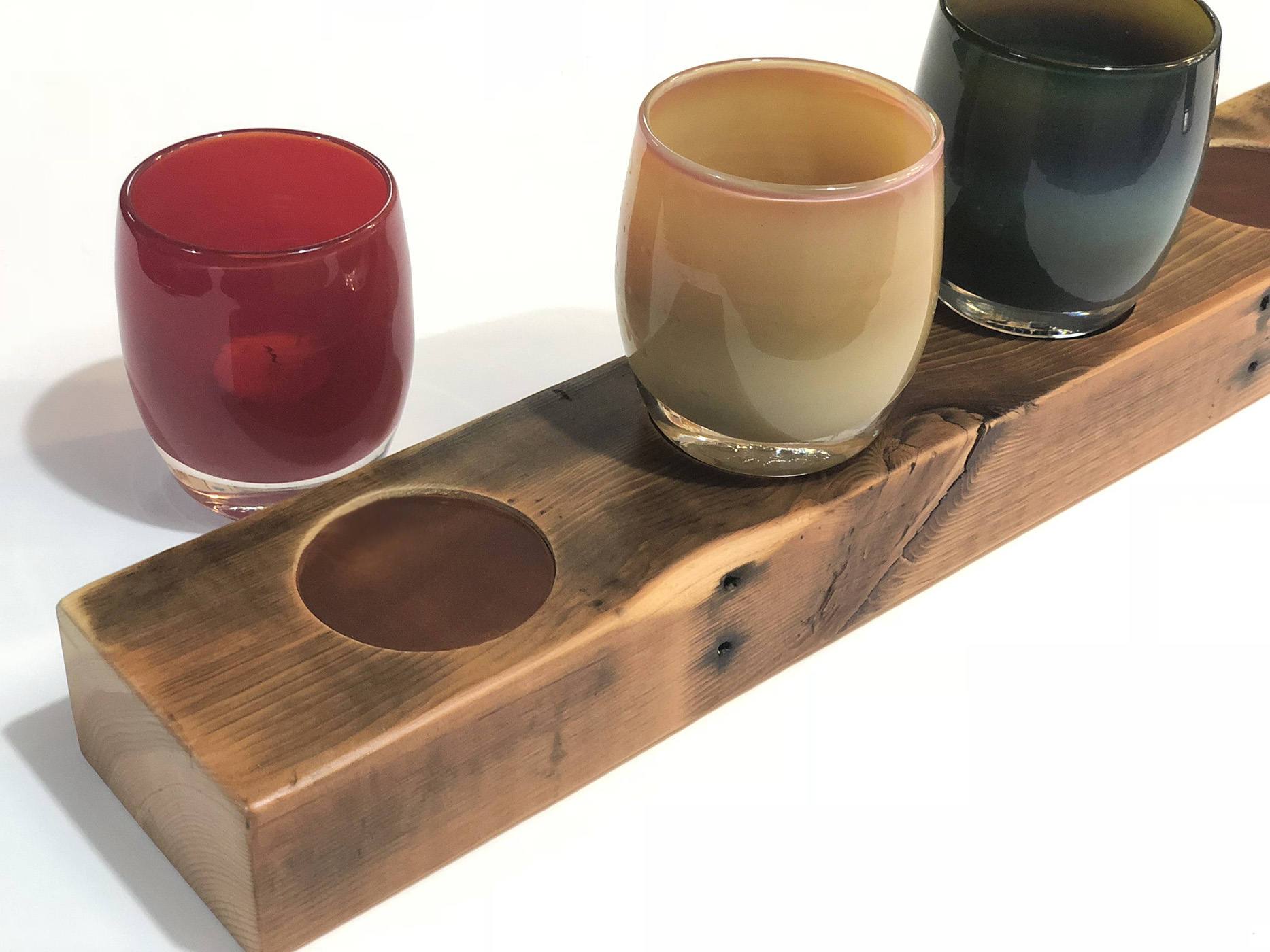 Beam 5 for glassybaby
The Beam 5 is a tabletop display made expressly for glassybaby votives. Our hand crafted pieces, made from reclaimed wood, are the perfect way to protect and display 5 of your favorite glassybabys.
The wood used in each Beam 5, like our furniture, is repurposed from buildings being torn down around Washington state. Each hand crafted piece has it's own unique character and features five leather-lined wells to securely hold your glassbabys.
PLEASE NOTE:
Glassybaby votives not included.
Since we are using reclaimed wood, the tones and woodgrain of each Beam 5 will vary.
Please allow up to 3 weeks for delivery.